HOME * HEALING ARTS * PUBLICATIONS * CALENDAR



SHAMBALLA MULTIDIMENSIONAL HEALING (REIKI)

Shamballa has been made available by John Armitage (also known as Hari Das Melchizedek) of England and is a gift received by him from Ascended Master St. Germain. It is believed by him that the system was first devised by St. Germain in ancient Atlantis. Reiki is part of Shamballa.

The attunements open you to receive through your higher self up to 352 etheric symbols, one for each dimensional level between here and the Source/Creator Energy. These etheric symbols are keys that open the gateway to these various dimensional frequencies.

There are a series of between 2-4 attunements, depending on your background. The cost for the 2-4 attunements is $300. There is also an Advanced attunement that follows the 2-4 attunement series. The cost of this additional one is $75. Attunements available in person or at a distance.

Please email me at awakener@celestialwellspring.com or call for more details.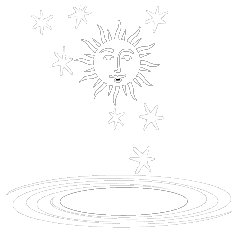 FOR MORE INFORMATION CONTACT:
Celestial Wellspring
1001 Cooper Pt. Rd. SW
PMB323, Suite 140
Olympia, Washington 98502
360-412-5433
360-412-5434 (fax)


awakener@celestialwellspring.com
© 1999-2005, Diane Ruth Shewmaker. All Rights Reserved.