HOME * HEALING ARTS * PUBLICATIONS * CALENDAR



WHY I TEACH AND WORK WITH SEVERAL HEALING SYSTEMS

I teach and work with several energy systems during sessions because ultimately, I experience all of these systems as tapping into one and the same universal healing energy stream which originates from the One Source/Creator Force, by whatever name you call this Source. Each of the systems grounds varying frequencies of this infinite energy stream which, when brought together, bring consciousness of and access to an ever-expanding number of facets of the whole. I often conceptualize this energy stream as a universal diamond that has an infinite number of facets.

When teaching, I pass these energies on to students in the way they were taught to me by teaching each of the systems one at a time. During healing sessions, I integrate all of the energies from these systems into a unified whole, and through guidance allow the receipient's higher self to draw upon whatever frequencies and symbols would best serve their needs.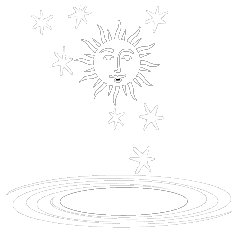 FOR MORE INFORMATION CONTACT:
Celestial Wellspring
1001 Cooper Pt. Rd. SW
PMB323, Suite 140
Olympia, Washington 98502
360-412-5433
360-412-5434 (fax)


awakener@celestialwellspring.com
© 1999-2005, Diane Ruth Shewmaker. All Rights Reserved.