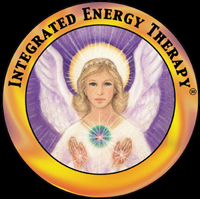 IET HEALING SESSIONS (in person and distance)
Give yourself the gift of healing with the angels! IET sessions help you to release core cellular memory patterns and energy blocks from your energy field and body, while integrating positive energies such as innocence, love, forgiveness and safety. IET sessions also clear and enhance the physical, emotional, mental, karmic, genetic soul profile and soul cluster pairs of your spiritual 12-Strand DNA, bringing greater alignment with your divine soul mission on earth.
The IET practitioner has many powerful methods available to focus the IET healing energies within a session that progress in scope and depth with each IET level that is completed, from Basic through the Master-Instructor levels. These include angelic heartlinks, methods for clearing the cellular memory, empowerment imprints, the pullout-release technique, ways to tap into your soul's mission, muscle tension-relaxation methods, soul star clearing, heartbeams, the 12-Strand DNA alignment technique, the IET energy attunement implant technique, the 12-Strand DNA activation technique, the karma clearing process, the forgiveness process, and more.
Please go to all of the IET Class Descriptions where you will find more about these powerful methods together with information on the class level in which they are received.
Please feel free to email or call me to schedule one or more of these empowering and life-changing healing sessions which can be done in person or from a distance using the phone, Skype or remotely.