HOME * HEALING ARTS * PUBLICATIONS * CALENDAR



SEKHEM (Australian System)

I am very pleased to announce that I am now a teaching master of Sekhem, a related healing system that is an outgrowth of Reiki and what was first known as Seichim (originated by Patrick Zeigler and added to by T'om Seaman, Phoenix Summerfield and Margo Deepa Slater (an Australian), as well as by many others in the United States and around the world). This particular Sekhem healing system has been further developed, revised and expanded upon by Helen Belot, also of Australia. My Sekhem teacher was taught by Helen Belot.

This Australian Sekhem system includes a total of 22 symbols, many of which are part of Reiki, Seichim and Sekhem-Seichim-Reiki (SSR) and other related healing systems, and are familiar to many. However, an expanded vibration is included with these familiar symbols and there are also 7 new symbols which are associated only this particular healing system. These new symbols open various multidimensional gateways and are a wonderful addition to anyone's healing "toolkit". They are effective for healing others and yourself, as well as for healing the planet.

Anyone interested in expanding upon the frequencies they are able to access and work with will benefit from these attunements. As well, those who have had the attunements for most, if not all, of the related healing systems that have evolved from Patrick Zeigler's original teachings, will find Sekhem a wonderful addition that brings together all of the systems that are available today.

The system is set up for a series of between 3-5 attunements depending on whether the person receiving them is already a Reiki Master. The cost for all attunements is $395. Sekhem has up until this time been available only through Helen on a very limited basis in the U.S. for several thousand dollars for the total package. The attunements may be completed in person or at a distance.

Please email me at awakener@celestialwellspring.com or call for more details.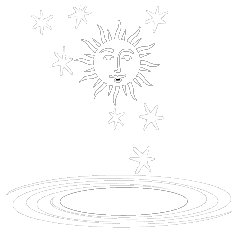 FOR MORE INFORMATION CONTACT:
Celestial Wellspring
1001 Cooper Pt. Rd. SW
PMB323, Suite 140
Olympia, Washington 98502
360-412-5433
360-412-5434 (fax)

awakener@celestialwellspring.com
© 1999-2005, Diane Ruth Shewmaker. All Rights Reserved.